Early morning... sun... beach... Barcelona... two young women are leaning over the tablet...
– Is this his website?
– Yes.
– And how is it - interesting?
– Well, quite, quite.
– Yes? So show it to me.
***
sometimes it's worth doing something instead of doing nothing...
sometimes it's worth... with a picture...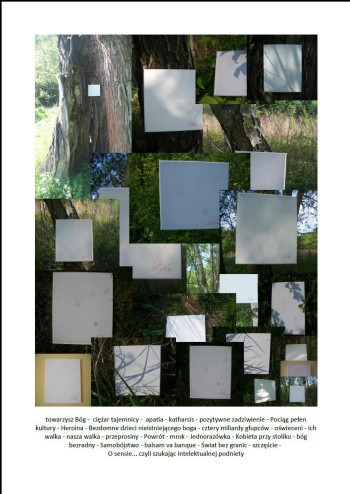 ***
sometimes it's worth... with a word...
to immortalize one's thoughts... both crazy and funny... sometimes it is worth to write an eternal opus and sometimes quite ordinary, ephemeral work, to the world irrelevant... and yet to someone important... small but one's own...
***
PART ONE OF THE INTERVIEW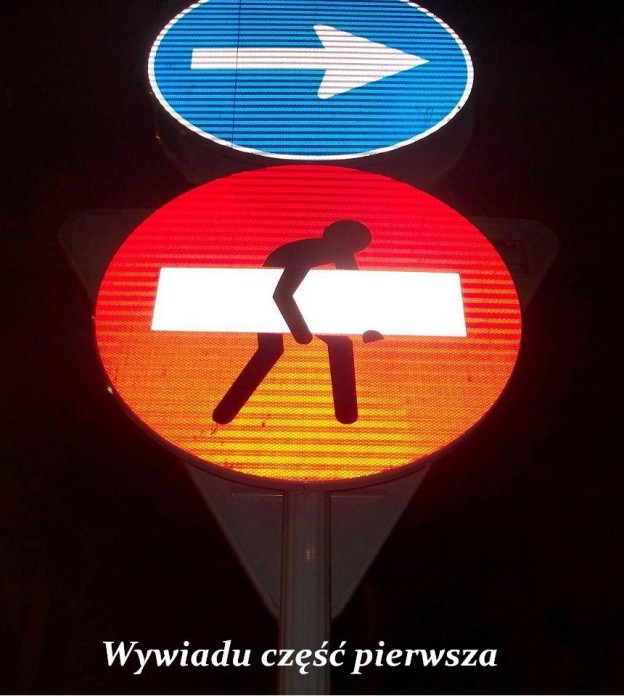 Artist:
Ok...
So you've asked about "God - the companion"...
Yes. It truly was the first painting...
It was in Middle School, during my final year, so I was almost fifteen. These were the times when we all, at least partially, still believed in this God... in some ways these were much simpler times, I think...
It all started when we arranged a trip for a Party (Saint Andrew's Day) to the Bieszczady Mountains to a hut in the mountains where Olek's family lived. I was there once, previously, during vacation and I liked it there.
MORE TRANSLATION COMING SOONER OR LATER ;)